Arizona Wrongful Termination
Despite laws at the state and federal level prohibiting discrimination in the workplace, wrongful termination remains a serious issue in Arizona, where some employees are discharged from employment for reasons that violate state and federal antidiscrimination laws. If you have lost your job, and you believe your employer's decision was based on your membership in a protected class, i.e. your sex, age, religion or national origin, in retaliation for exercising your rights as an employee, or in violation of an employment contract, you may have a wrongful termination claim against your employer. Consult an experienced Arizona employment law attorney as soon as possible to discuss your possible compensation options.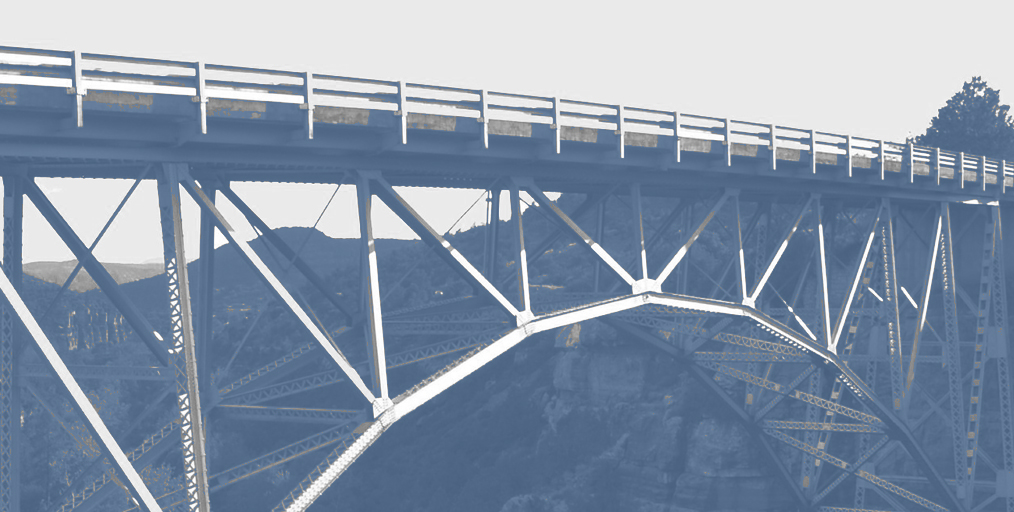 Understanding At-Will Employment
Like most states, Arizona is an at-will employment state, which means employers in Arizona have the right to fire an employee at any time and for any reason, or for no reason at all. However, there are state and federal wrongful termination laws in place that make it unlawful for an employer to make an employment decision on the basis of a protected characteristic, or one that has a disproportionate adverse impact on members of a protected class. There are other exceptions to the at-will employment rule in Arizona, including if you have a written, oral or implied employment contract promising you job security. There are also state and federal laws that give Arizona employees the right to take time off work for certain civic obligations and personal responsibilities, and it is against the law for employers in Arizona to discipline or fire an employee for taking time off work for jury duty, military leave, voting or family medical leave.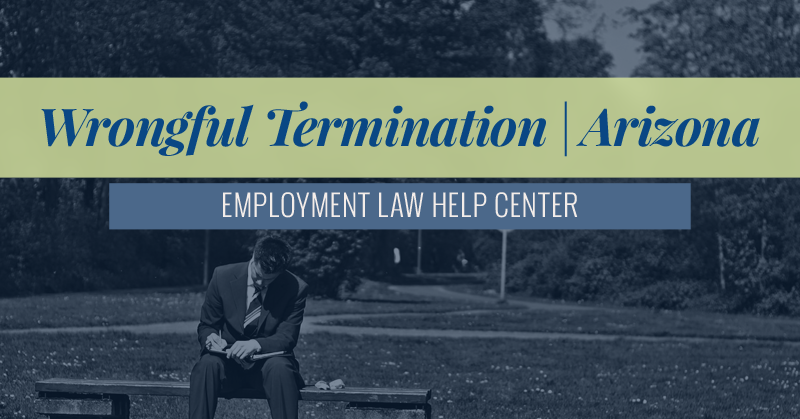 Examples of Wrongful Termination
Under federal wrongful termination laws, employers are prohibited from firing employees on the basis of the following protected characteristics: pregnancy, religion, race, color, national origin, age (40 years or older), sex, citizenship status, disability or genetic information. For most types of workplace discrimination, federal law only applies to employers with 15 or more employees, although laws against age discrimination apply to employers with 20 or more employees, and citizenship status discrimination laws apply to employers with four or more employees. There are also laws in the state of Arizona that cover discrimination based on religion, age, sex, race, color, national origin, genetic information, disability, and HIV/AIDS, and Arizona employers with 15 or more employees are required to comply with these laws.
Unlawful Retaliation in the Workplace
There are state and federal laws in place that prohibit employers in Arizona from retaliating against employees for asserting their rights; for example, your employer cannot fire you for filing a complaint about discrimination in the workplace, nor can he fire you for refusing to commit a crime, for participating in an investigation of a discrimination complaint, for testifying in court, or for taking other action to stop discriminatory practices, which is called "protected activity." Employees in Arizona who report to the appropriate authority, either inside or outside the company, what they believe in good faith to be unlawful conduct on the part of the employer may also be protected under employment retaliation laws as "whistle-blowers."
An Arizona Wrongful Termination Attorney Can Help
In Arizona, the Civil Rights Division (CRD) of the Arizona Attorney General's Office enforces state anti-discrimination laws, while the Equal Employment Opportunity Office (EEOC) enforces federal anti-discrimination laws, which are designed to protect the rights of employees. If you were fired in Arizona for reasons that you believe violate state or federal employment discrimination laws, contact a knowledgeable wrongful termination attorney today to discuss your options for legal recourse. You may be able to file a claim against your employer to recover financial compensation for lost wages, continuation of benefits, out-placement services to get another job, and attorney's fees, among other damages.