New Jersey Wrongful Termination
Wrongful termination in New Jersey occurs when an employee has been fired from a job for an illegal or prohibited reason, which includes discrimination based on the employee's age, sex, national origin and race, among other protected classifications. If you believe you have been the victim of wrongful termination in New Jersey, consult a knowledgeable NJ employment lawyer today, to sort through the facts and determine whether you are eligible to file a claim against your employer. With a skilled New Jersey wrongful termination attorney on your side, you may be able to get your job back, negotiate a severance package, or sue your employer in court.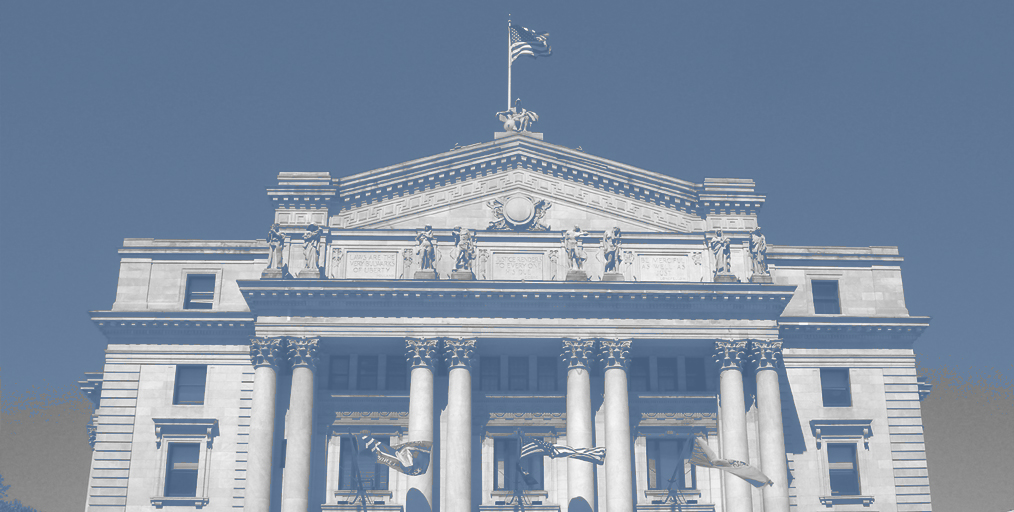 "At Will" Employment in New Jersey
New Jersey is an at-will employment state, which means an employer can terminate a working relationship at any time and for any reason, or even for no reason at all. However, there are some important exceptions to the at-will rule in New Jersey, and workers who are fired for discriminatory reasons, in violation of an employment contract, or in retaliation for exercising their rights as an employee may have a legal claim against their employer for wrongful termination. Federal law prohibits employers in New Jersey and other states from firing a worker based on a "protected characteristic," and the categories protected by federal law are:
Race
Sex
National origin
Color
Religion
Pregnancy
Disability
Age (for employees 40 and older)
Genetic information
Citizenship status
It should be noted that only employers in New Jersey with a certain number of employees (at least 15, in most cases) are required to comply with these workplace discrimination laws. For age discrimination, the minimum number of employees is 20, and for citizenship status, the minimum is four employees.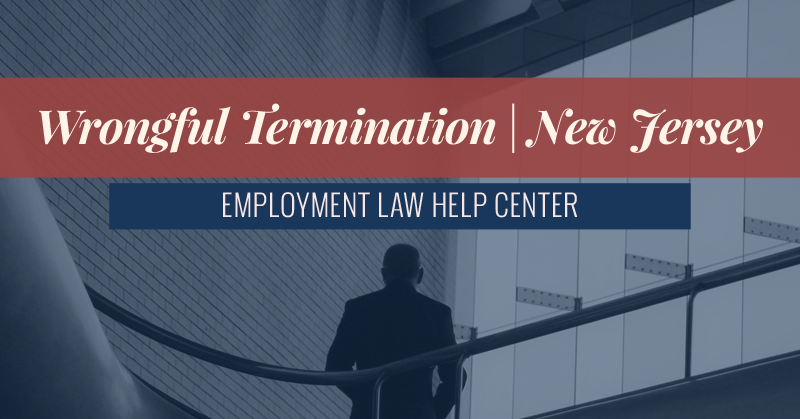 New Jersey Employment Discrimination
While workplace discrimination is prohibited by federal law, there are also laws at the state level that make it illegal for an employer to terminate an employee based on a protected classification, which includes race, ancestry, color, nationality, national origin, religion, age (18 to 70), sex, genetic information, sexual orientation, disability, marital status, gender identity or expression, HIV/AIDS, military service, or atypical hereditary cellular or blood traits. According to New Jersey state employment laws, all employers in NJ must comply with these workplace discrimination regulations, no matter how many employees they have.
Wrongful termination laws in New Jersey also make it illegal for an employer to retaliate against an employee for asserting his or her rights, which include filing a discrimination complaint, participating in an investigation of a discrimination complaint, testifying in court, or otherwise making an effort to stop workplace discrimination. New Jersey wrongful termination laws also prohibit employers from firing or retaliating against workers for exercising their rights under state wage and hour laws. Other employee rights in New Jersey include taking time off work for certain personal responsibilities or civic obligations, such as:
Military leave
Family and medical leave
Jury duty
Domestic violence leave
Paid family leave
Filing a Wrongful Termination Claim in NJ
Wrongful termination laws vary from state to state, and New Jersey employee rights can change as courts issue new rulings and as legislators pass or amend current state employment laws. If you have recently lost your job in New Jersey, and you believe you were fired for a discriminatory reason, your first course of action should be to contact an experienced New Jersey employment law attorney to discuss your legal options. You may have grounds to file a wrongful termination lawsuit against your employer, in order to get your job back, sue your employer in court, or negotiate a severance package, but first you must file a complaint with the New Jersey Division of Human Rights, which enforces the state's laws prohibiting workplace discrimination.