New Jersey Workplace Discrimination
Similar to NJ wrongful termination laws, workplace discrimination laws in New Jersey prohibit employers from firing or retaliating against workers based on protected characteristics, such as race, sex, color, creed or national origin. If you believe you have been the victim of workplace discrimination in New Jersey, contact a knowledgeable employment law attorney today, to discuss your options for legal recourse. You may have grounds to file an employment discrimination lawsuit against your employer, in order to seek fair and timely reimbursement for lost wages, pain and suffering, and other damages. Unfortunately, pursuing an employment discrimination claim in New Jersey can be a complicated and confusing process, which is why it's important to have an experienced attorney on your side.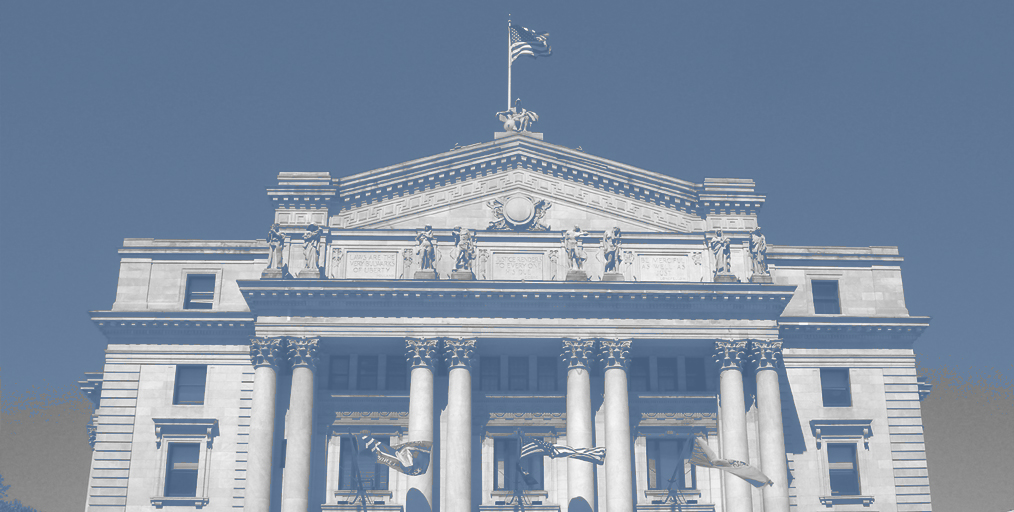 The New Jersey Law Against Discrimination
The New Jersey Law Against Discrimination prohibits employers in NJ from intentionally discriminating against employees in regards to any job-related decisions, including interviewing, hiring, recruitment, discharge, promotions and compensation, on the basis of any of the law's protected categories. According to the State of New Jersey Department of Law & Public Safety, the protected categories with respect to employment in New Jersey are as follows:
Race
Color
Creed
National origin
Nationality
Sex
Age
Ancestry
Disability
Marital, domestic partnership or civil union status
Gender identity or expression
Sexual orientation
Military service
Genetic information
Atypical hereditary cellular or blood trait
The anti-discrimination statute in New Jersey covers employers of any size, and while the New Jersey Division on Civil Rights (DCR) regulates workplaces with between one and 14 employees, the Equal Employment Opportunity Commission (EEOC) regulates workplaces with 15 or more employees.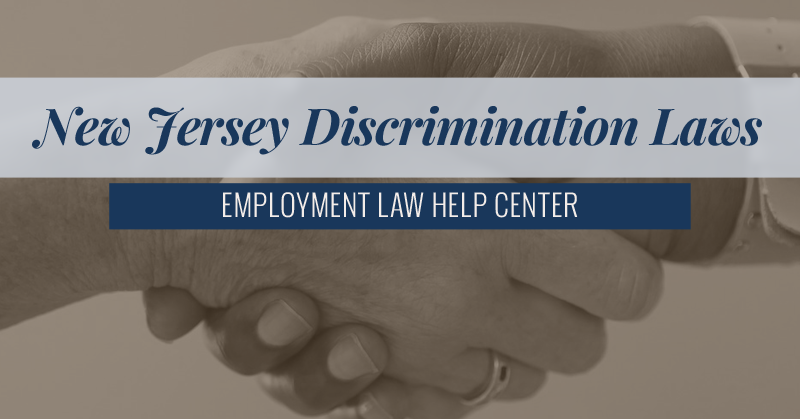 Types of Workplace Discrimination in NJ
There are two main types of employment discrimination in New Jersey: diversity and sexual harassment. Intentional employment discrimination relating to diversity may take the form of differential treatment or statements that reflect a discriminatory bias. An employment practice or policy may be deemed unlawful in NJ, if it has an adverse impact on a protected group and does not meet an important business need. For example, if an employer sets a minimum height requirement for employment applicants, a disproportionate number of women and people of certain ancestries or national origins may be excluded from consideration. Because the physical requirement has a disparate impact on one or more protected groups, if an applicant's height is not related to his or her ability to adequately perform important job duties, the requirement may be considered discriminatory, and therefore unlawful. Another type of employment discrimination is sexual harassment, which may take the form of unwelcome sexual advances, verbal or physical conduct of a sexual nature, or requests for sexual favors by an employer, coworker, or another person at work.
Filing an Employment Discrimination Claim in NJ
Despite laws prohibiting discrimination in the workplace, employment discrimination remains a serious issue in workplaces across the United States, and victims of such discrimination may suffer serious financial hardships, like lost wages associated with a loss of employment or promotion, as well as emotional distress resulting from what is perceived to be a hostile work environment. If you have been subjected to employment discrimination in New Jersey on the basis of your sex, race, national origin, ancestry or marital status, consult a knowledgeable NJ workplace discrimination lawyer as soon as possible to discuss your legal options. You may have grounds to file a discrimination lawsuit against your employer, in order to pursue financial compensation for lost wages and other related damages.