New Jersey SSI/SSDI
Under New Jersey law, qualified employees can receive monthly benefits for a permanent physical or mental disability that prevents them from working and earning an income. The Social Security Administration (SSA) pays disability benefits through two federal programs: the Social Security Disability Insurance (SSDI) program, and the Supplemental Security Income (SSI) program. If you are suffering from a long-term disability that prevents you from working and earning an income in New Jersey, or one that is expected to result in death, you may be entitled to monthly SSDI or SSI benefits. Contact an experienced New Jersey employment law attorney today for legal help.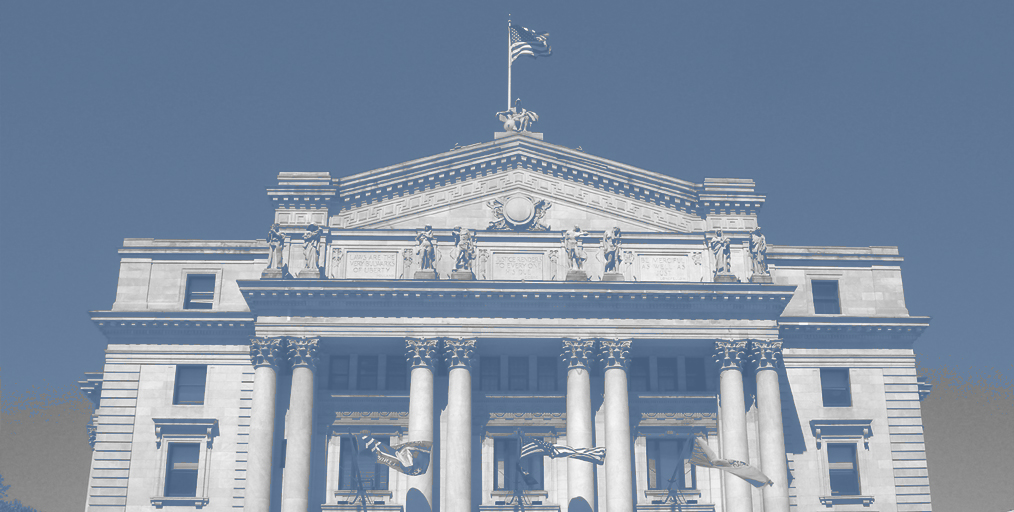 New Jersey Disability Statistics
The question of what is considered a disability in employment law is based on the individual's inability to work. According to the SSA, you are considered "disabled" if:
You are unable to do work that you did before;
You are unable to adjust to other work because of your disability; and
Your disability has lasted or is expected to last for at least one year, or to result in death
Unfortunately, the odds of a person suffering a long-term disability in the United States are actually much higher than most people realize. According to research, a 20-year-old employee has a 1-in-4 chance of becoming disabled before reaching full retirement age, at which point he or she may be entitled to SSDI or SSI benefits, depending on certain factors, such as age, occupation and disability type.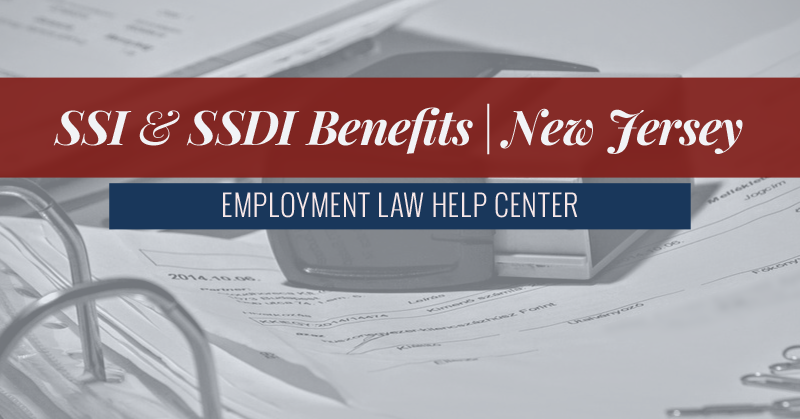 Social Security Disability Insurance
Social Security Disability Insurance (SSDI) is a federal program that provides financial assistance to individuals who suffer a disability before retirement age that is expected to last one year or result in death. While the application process for SSDI benefits is the same across the country, processing the applications, appeals, and other procedures are handled on a state-by-state basis. In order to qualify for SSDI benefits in New Jersey, you must have worked long enough under Social Security, and recently enough, based on your age at the time you became disabled. If your application for SSDI benefits in New Jersey is denied, you have the right to appeal the decision, a complex process that includes a reconsideration by a claims examiner, a disability hearing, an appeals council review and a federal court review.
Supplemental Security Income
Supplemental Security Income (SSI) is a federally-funded program that pays out a certain amount monthly to all who qualify for benefits, including adults over the age of 65 who have limited income and resources, and blind or disabled people of any age, including children. As of 2016, the total monthly payment for SSI benefits ranges from $764.25 to $1,838.36, depending on the disabled individual's living situation. In some cases, the State of New Jersey chooses to pay an additional monthly payment to individuals who qualify for benefits, to supplement the federal monthly SSI payment.
Filing for Disability in NJ
Processing an application for disability benefits can take several months, and a large number of initial Social Security Disability applications are denied by the SSA. Fortunately, the initial approval rate for disability benefits is significantly higher in New Jersey than the national average approval rate for SSDI. Your chances of being approved for disability benefits are even higher if you enlist the help of a qualified SSDI or SSI lawyer who has experience handling disability claims in NJ. Disability benefits can help immensely when it comes to medical bills and lost wages, and even certain family members of disabled workers may be entitled to benefits from Social Security. If you believe you qualify for disability benefits in New Jersey, or if your SSDI or SSI claim was denied, consult a knowledgeable employment law attorney today to discuss your options for legal recourse.