Pennsylvania SSI/SSDI
Disabled individuals in Pennsylvania may be entitled to monthly disability benefits through the federal Supplemental Security Income or Social Security Disability Insurance programs, both of which are designed to provide financial assistance to individuals who have suffered a disability that prevents them from working and earning an income. Contact an experienced SSI/SSDI attorney in Pennsylvania today, if you believe you may be entitled to disability benefits, or if your application for disability benefits has been denied.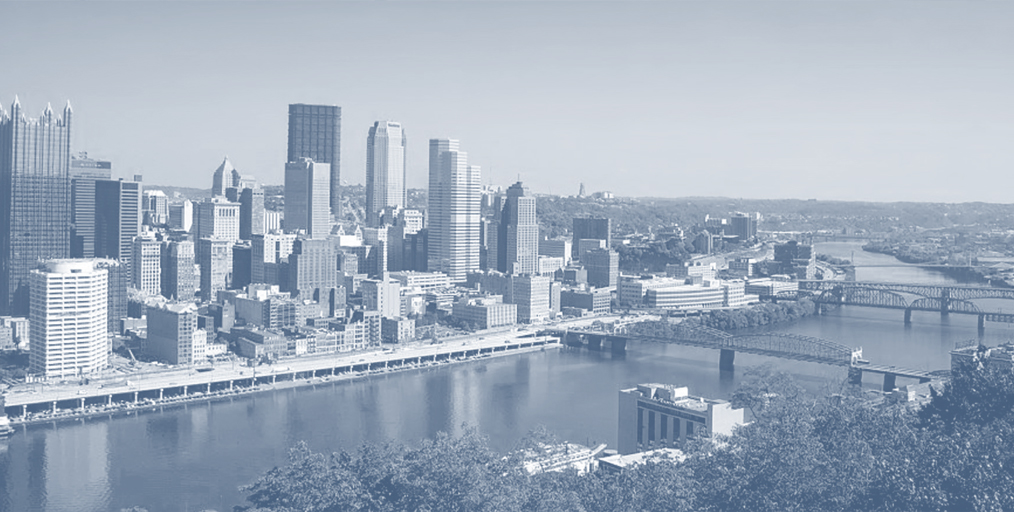 SSDI and SSI Explained
Social Security Disability Insurance (SSDI) is a federally-funded program that provides monthly payments to individuals who suffer a disability before retirement age that is expected to last at least one year or result in death. In order to qualify for SSDI benefits, you must have worked long enough under Social Security, and recently enough, based on your age at the time you became disabled. Supplemental Security Income (SSI) is also a federal program, but it differs from SSDI in that it pays the same monthly benefits to all who qualify, including adults over 65 who have limited income and resources, and blind adults or children. For individuals receiving SSI benefits in PA, the majority of the monthly payment comes from the federal government, though, in some cases, the state may provide additional monthly payments to residents in certain living circumstances.
In order to receive Supplemental Security Income (SSI) or Social Security Disability Insurance (SSDI) benefits from the federal government and the State of Pennsylvania, applicants must meet the requirements for disability, which is defined as a physical or mental impairment that affects a person's ability to engage in activities of daily living, and significantly interferes with his ability to perform basic work activities, either in the job he held before, or in some other type of work. In Pennsylvania, the total monthly payment for SSI benefits in 2016 is $733 for an individual and $1,100 for couples.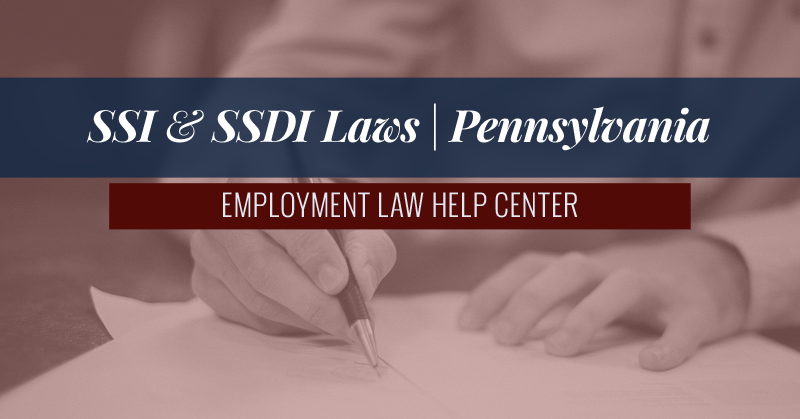 Collecting Disability Benefits in PA
Because SSI and SSDI are both federal programs, the initial application for disability benefits is identical for each state. However, for SSI and SSDI applicants in Pennsylvania, a state agency called the Bureau of Disability Determination (BDD) actually handles the review of the initial disability application after the local Social Security Administration conducts a general overview to determine an applicant's basic eligibility. Claims representatives with the BDD are responsible for determining the medical eligibility of disability applicants, and may request medical records and special examinations, in order to do so. In Pennsylvania, SSI and SSDI applicants may also be granted a shortened appeals process, vocational rehabilitation services, and supplemental payments in addition to the federal monthly payment.
PA Disability Appeals Process
In PA, Social Security has streamlined the SSI and SSDI appeals process by eliminating the reconsideration step, which is a review of the disability benefits application on paper. Instead, the first step of the appeals process for Pennsylvania SSI and SSDI applicants is a hearing in front of an Administrative Law Judge (ALJ). At the hearing, applicants have the opportunity to present the most critical parts of their case, and can even bring a witness to testify about their disability. Step two of the disability appeals process in PA is an appearance before the Appeals Council, which only hears cases that it finds have been decided incorrectly. As a last resort, SSI/SSDI applicants may be able to file a lawsuit in federal court, in order to recover the disability benefits they are legally entitled to.
Contact a Pennsylvania SSI/SSDI Attorney Today
In Pennsylvania, approximately 70% of disability applications are denied during the initial review, and for SSI and SSDI applicants who appeal, the average wait time for a hearing in front of an ALJ in Pennsylvania is 348 days, which means disabled individuals and their loved ones may have a long time to wait for their SSI or SSDI benefits. If you believe you are entitled to disability benefits, and your initial application has been denied by the SSA, contact a knowledgeable SSI/SSDI attorney today for legal help. With a qualified employment law attorney on your side, you can ensure that your legal rights are protected, and pursue the financial compensation you and your family deserve.